TEXI CATENACCIO 2.0 PREMIUM EX
Electronic bartacking machine - complete machine with 2 years warranty
Industrial sewing › Bartacking machines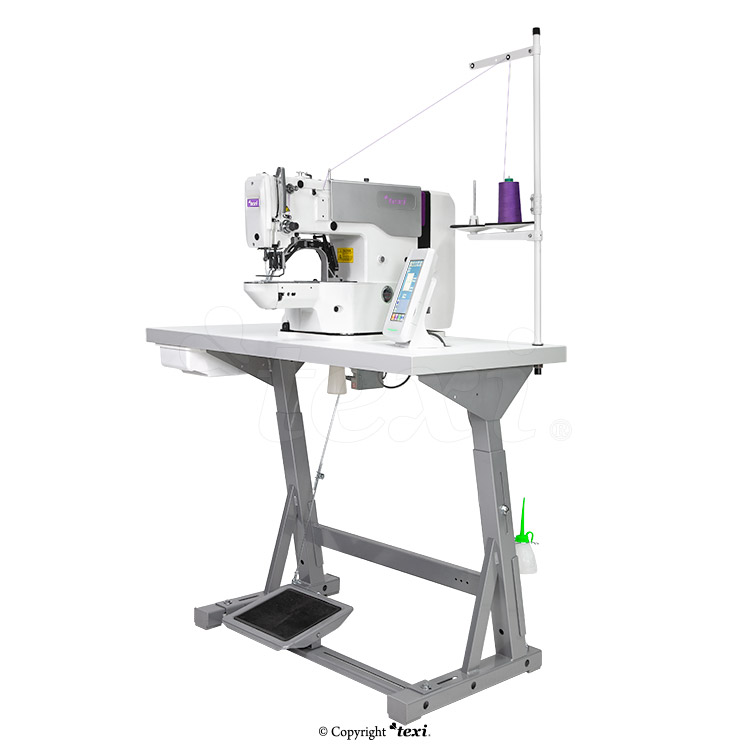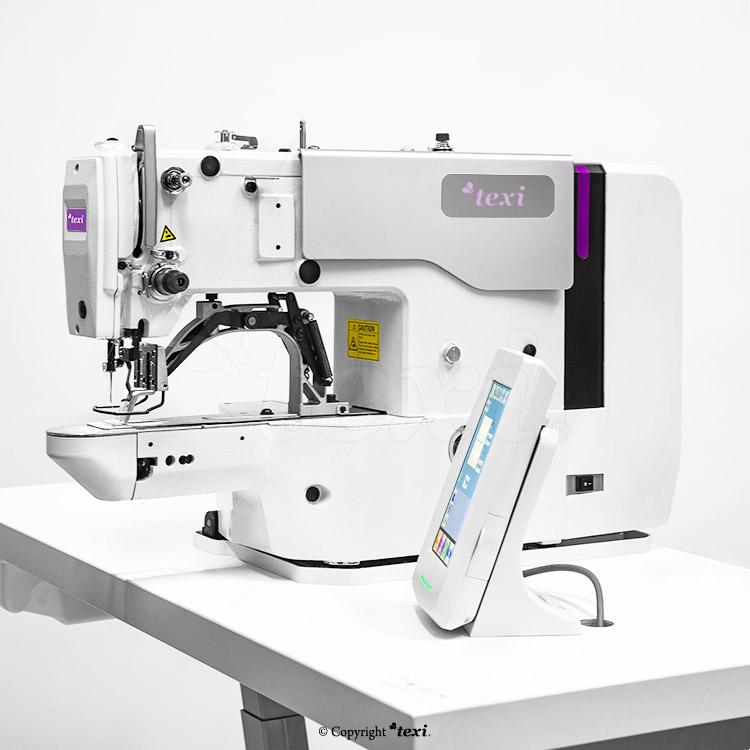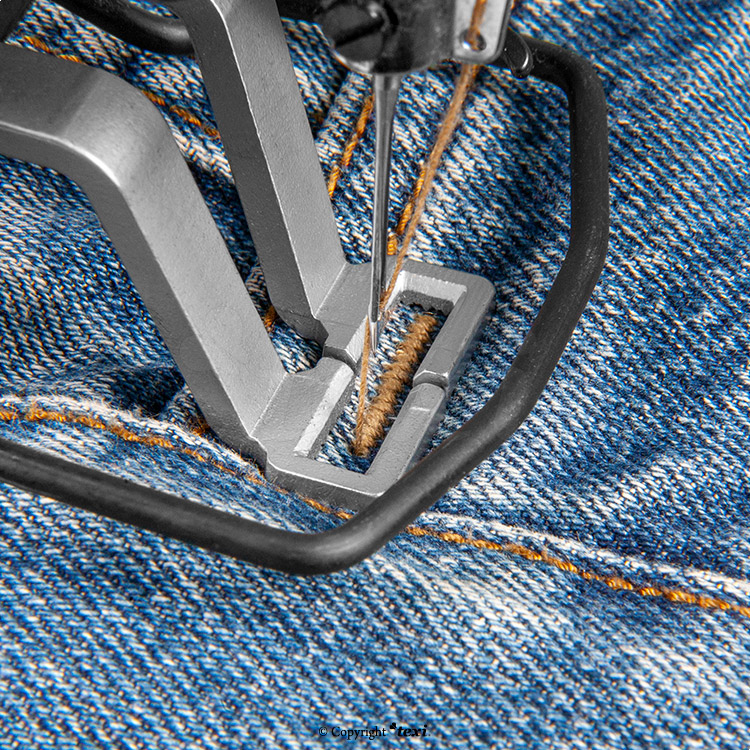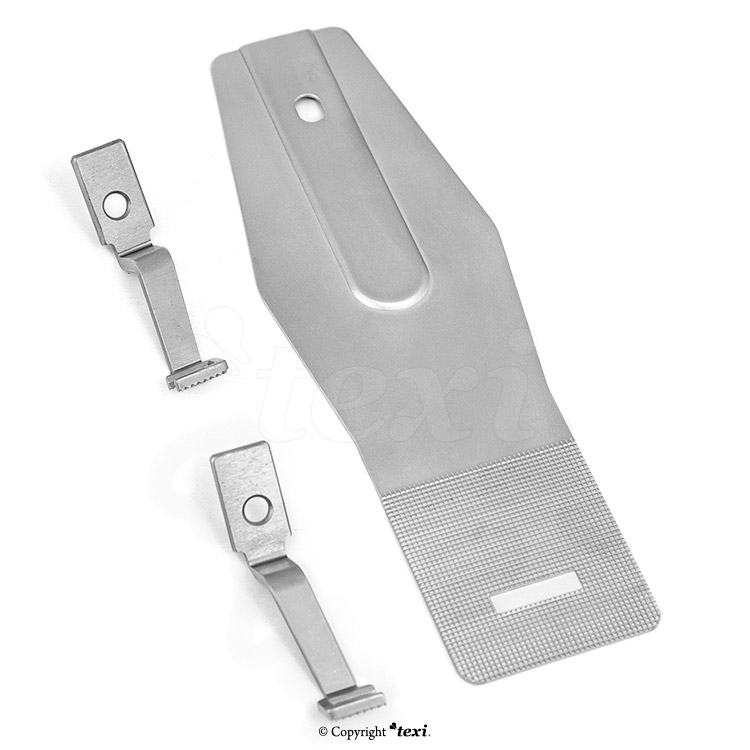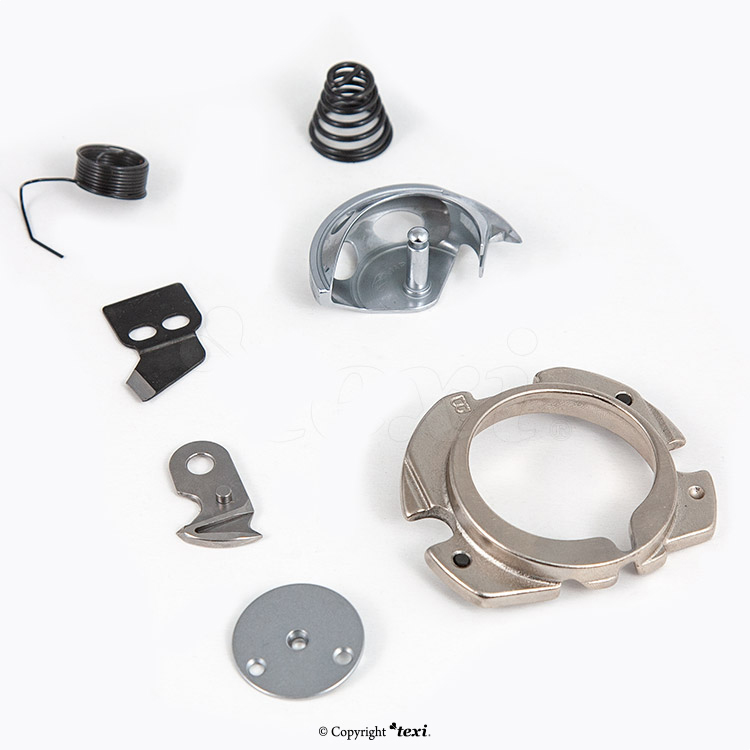 Description:
TEXI CATENACCIO 2.0 PREMIUM EX is a universal electronic bartacking machine. Serial equipped with clamps 20 x 4.5 mm, which allow obtaining max. bartack length 18 mm.
Includes set for sewing light and medium materials and set for heavy materials (clamp, feed plate, needle plate, thread tension unit, hook and hook holder). 15 bartacking patterns in standard, that can be modified and saved on the control panel. Direct and fast access to 7 preferred patterns. After changing the clamp to appropriate, access to 100 fixed patterns (vertical, horizontal, half-round, round.).
Machine uses bulit-in fast and precise stepping motors working in x and y axis and mini AC Servo motor mounted in the machine head.

Technical specification:
- for sewing light, medium and heavy fabrics,
- standard clamp size 20 x 4.5 mm,
- 15 bartacking patterns in standard,
- 100 bartacking patterns in option (after changing the clamp to appropriate),
- possibility of patterns editing,
- maximum sewing speed 3.200 s.p.m.,
- voltage 220-240V,
- integrated, energy-saving AC Servo motor,
- energy-saving LED lamp,
- needles system 135x5.

Additionally to choose 6 other clamps: 21x5,1 mm, 27x5 mm, 10x4,5 mm, 5,6x23 mm, 2x20 mm, 20x40 mm.

Offered in TEXI PREMIUM EX package:

2 YEARS WARRANTY PREMIUM EX - Texi bartacking machines have 2-year, full warranty.

STAND HD PREMIUM SILVER - steel, stable and durable stand for heavy machines with height adjustment (69-83 cm) and oilier holder. Powder painted in silver colour RAL 9006, which fits to line of Ergolinia chairs.

30828 PREMIUM - the highest quality table top made of moisture resistant birch plywood (30 layer) which perfectly damps vibrations. PREMIUM table top surface is coated with a special laminate resistant to impact, abrasion and splinters. Sides protected by ABS slats. PREMIUM table tops do not contains harmful ingredients.

S105 MULTICOLOR - thread cutter with a colored handle, length 10,5 cm.

Enjoy the silence, save energy.

Technical specification:
| | |
| --- | --- |
| Type of sewing material | light, medium, heavy |
| Standard clamp size | 20 x 4.5 mm |
| Max. bartack size (standard clamp) | 18 x 4 mm |
| Bartacking patterns (standard clamp) | 15 |
| LED lighting of working field | yes |
| Max. sewing speed | 3000 s.p.m. |
| Needle system | 135X5 |
| Power supply | 230 V |
| Warranty period | 24 months |
| Bartacking patterns (after changing clamp) | 100 |