TEXI ZIGGY PREMIUM EX
Electronic zigzag - complete sewing machine with 2 years warranty
Industrial sewing › Electronic zigzag machines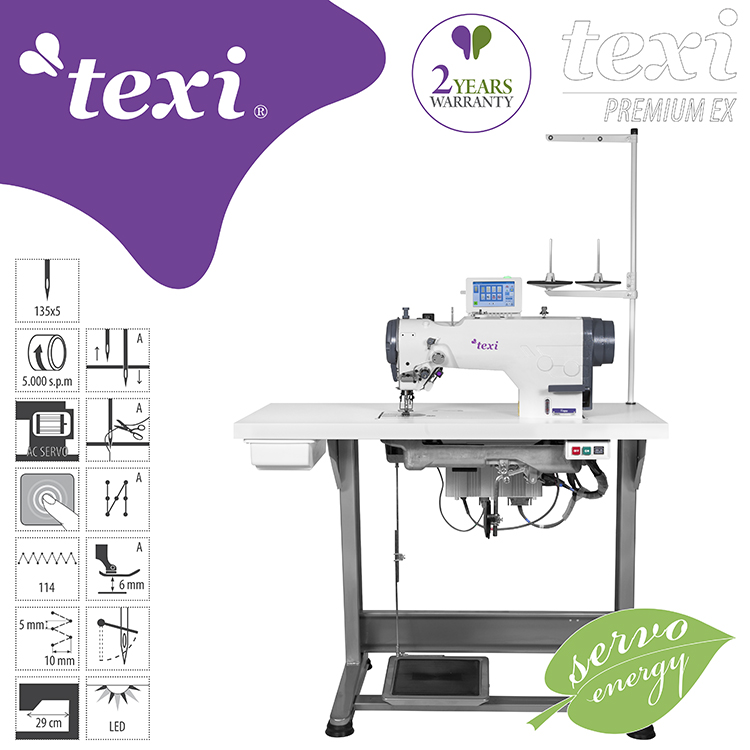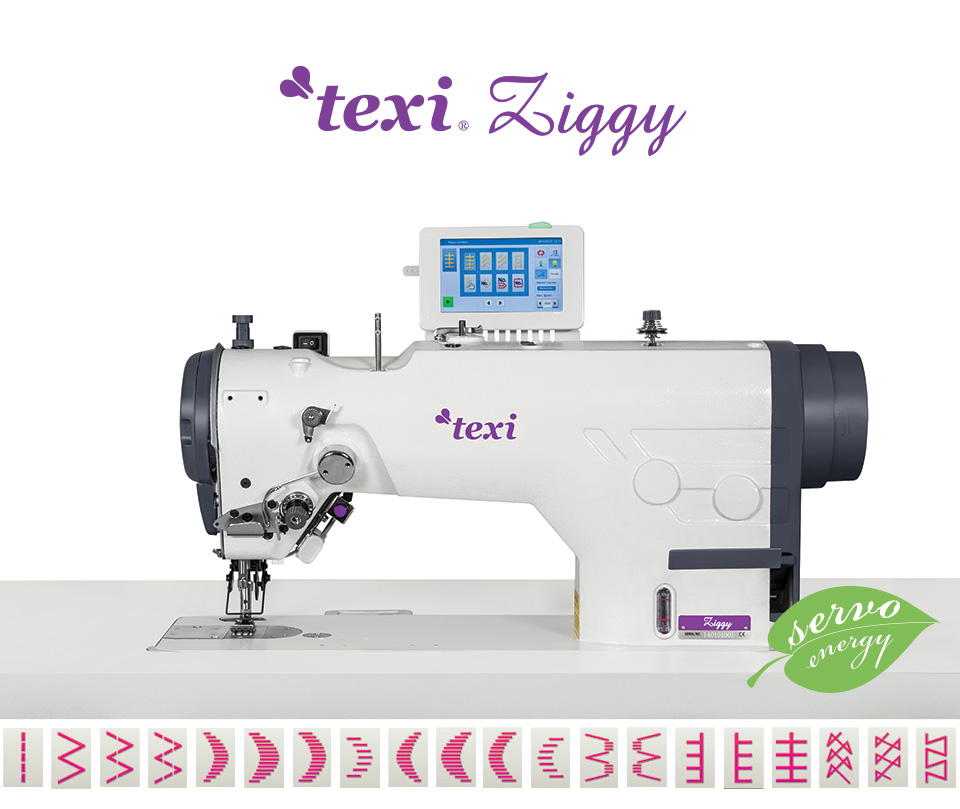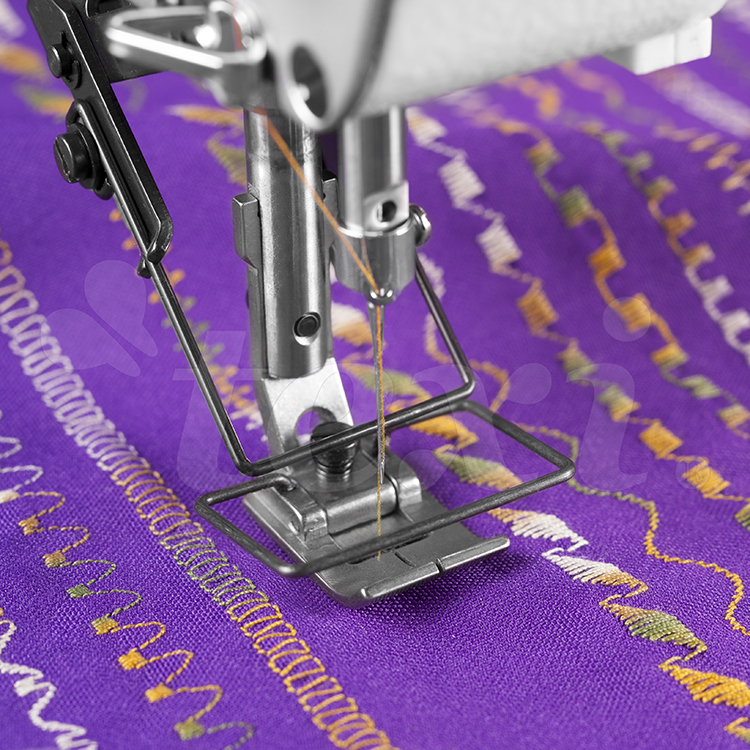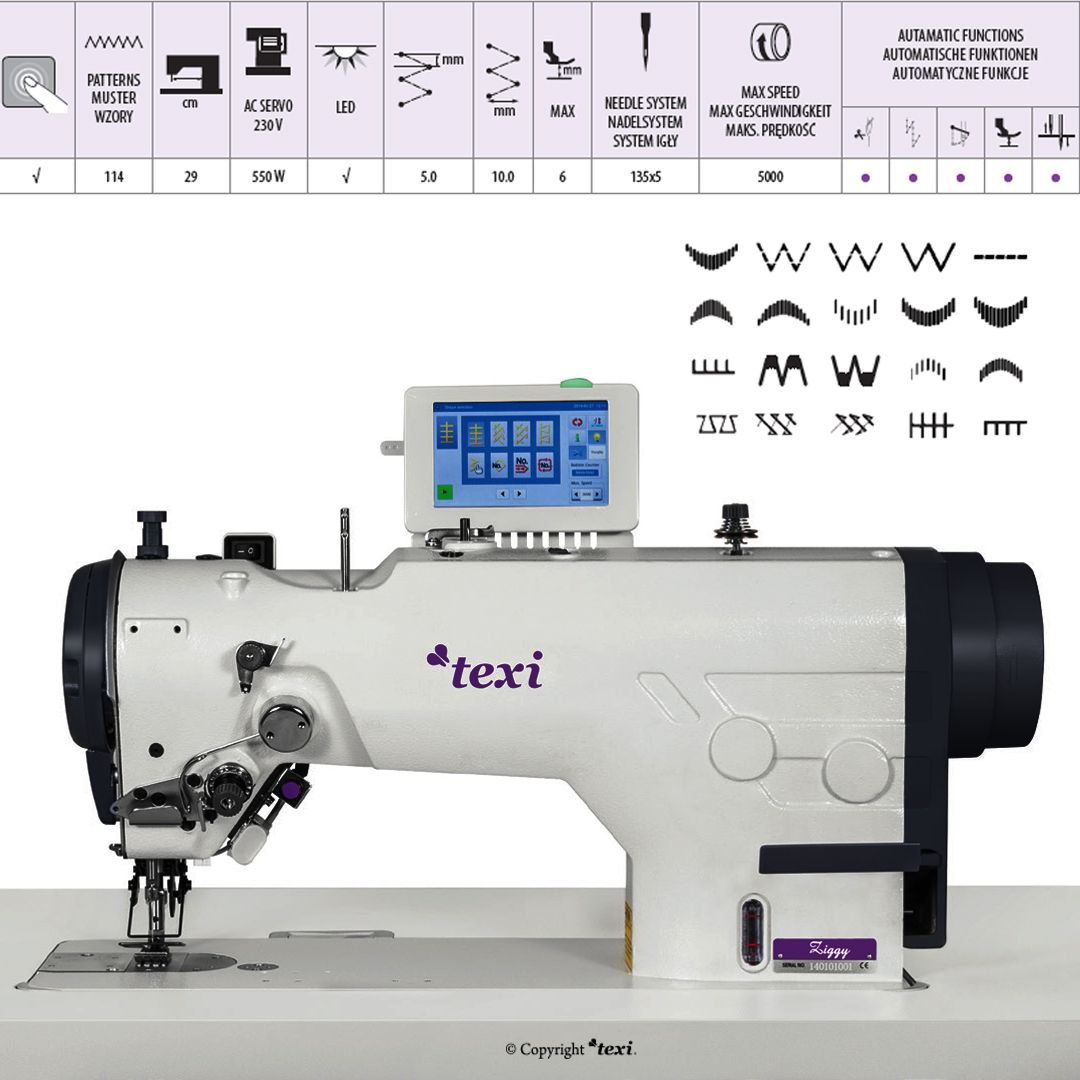 Description:
Electronic programmable zigzag machine with automatic functions. Perfect for straight stitch, standard zigzag, 2-step, 3-step, scallop stitch (shell stitch) and other decorative stitches. Provides 20 basic patterns and 94 decorative patterns stored in memory and enables its configuration. Machine equipped with software for stitch programming on the touch control panel and for storing them in memory (up to 500 patterns). Panel is equipped with USB port for memory cards and easy transfer of designed patterns.
Possibility to perform a mirror image of selected patterns (e.g. scallop stitches).
Large clearance between needle bar and the machine's arm (increased to 29 cm) ensures easy and convenient material handling.
Equipped with energy-saving AC Servo motor and with stepping motors for driving needle bar and feed dog.
Technical specification:
- for sewing light and medium materials
- bottom feed
- 114 patterns programmed in machine's memory (20 basic and 94 custom decorative)
- software for stitch programming
- automatic functions: thread trimmer, bartacking, foot lifter, needle positioning, wiper
- maximum zigzag length 5mm
- maximum zigzag width 8 mm or 10 mm for 3-step stitches
- sewing speed up to 5.000 s.p.m.
- automatic foot lifter up to 6 mm
- energy-saving LED lamp
- built-in energy-saving AC Servo motor
- voltage 220-240V
- central lubrication
- needles system 135x5
Offered in TEXI PREMIUM EX package.
2 YEARS WARRANTY PREMIUM EX
Texi zigzag machines have 2-year, full warranty.
STAND PREMIUM SILVER - steel, stable and durable universal stand with height adjustment. Powder painted in silver colour RAL 9006, which fits to line of Ergolinia chairs.
TABLE TOP PREMIUM - the highest quality table top made of moisture resistant birch plywood (30 layer) which perfectly damps vibrations. PREMIUM table top surface is coated with a special laminate resistant to impact, abrasion and splinters. Sides protected by ABS slats. TEXI PREMIUM table tops do not contains harmful ingredients.
Dimensions 105x50x4 cm (length x width x height).
Enjoy the silence, save energy.
Technical specification:
| | |
| --- | --- |
| Type of sewing material | light, medium |
| Automatic needle positioning | yes |
| Automatic bartacking | yes |
| Max. zigzag stitch width | 10.0 mm |
| Max. stitch length | 5.0 mm |
| Max. sewing speed | 5000 s.p.m. |
| Needle system | 135X5 |
| Power supply | 230 V |