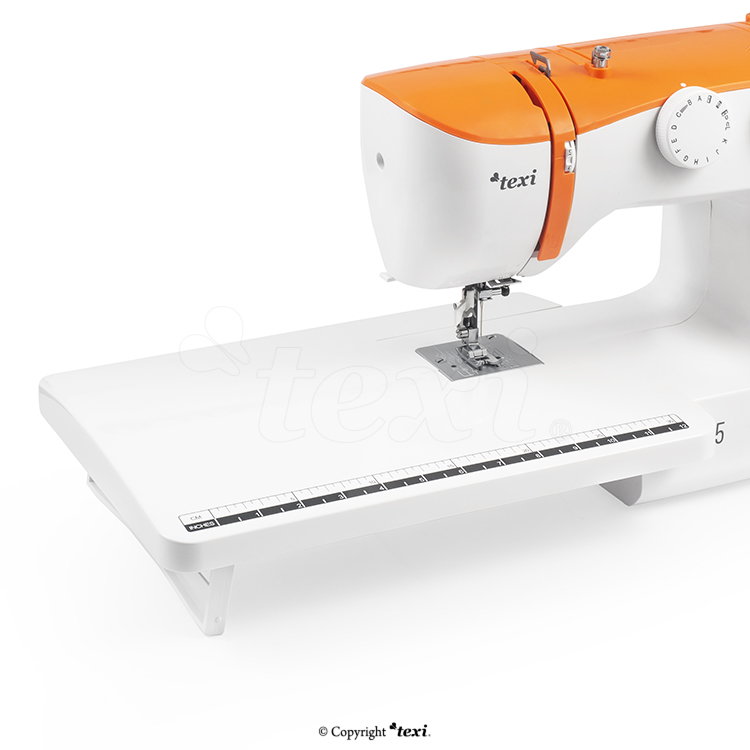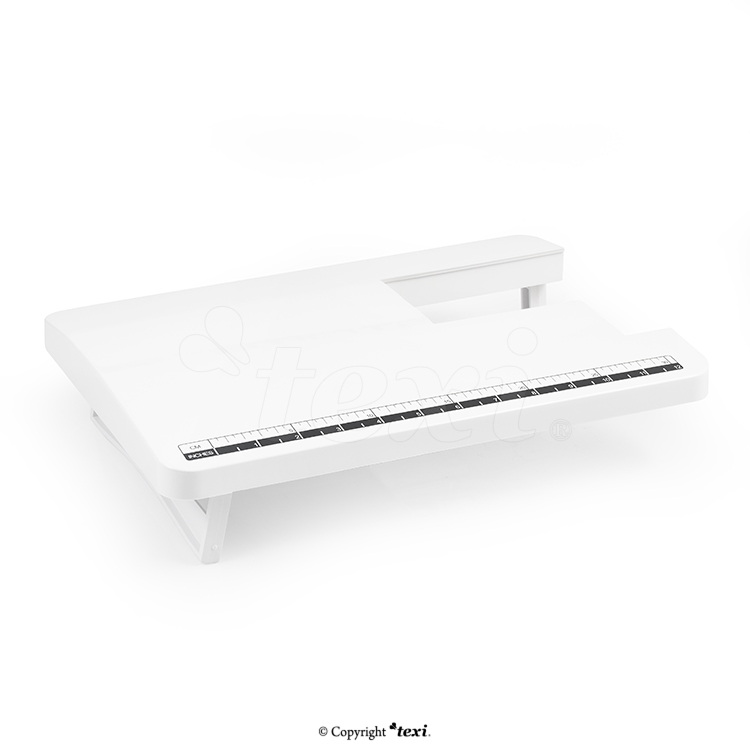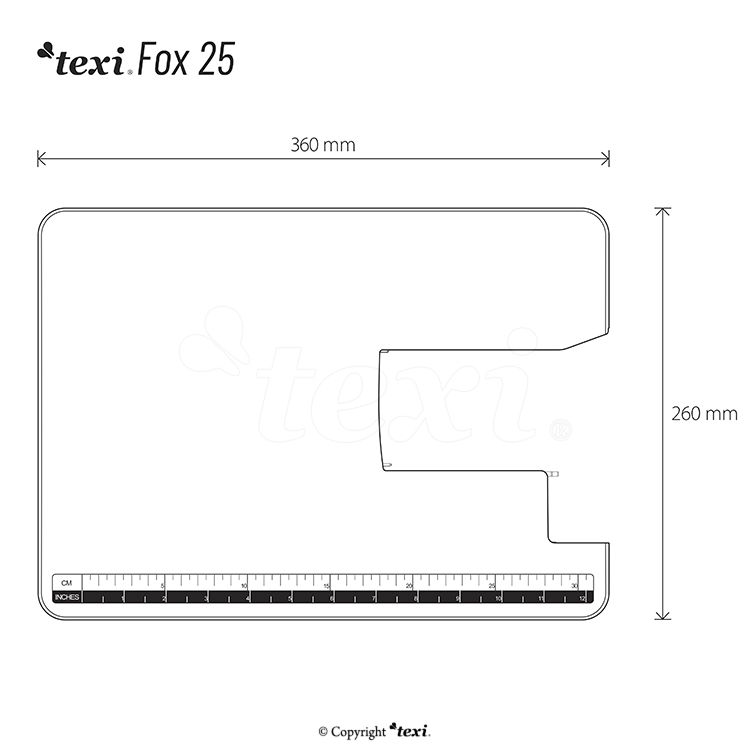 Description:
Table enlarging the working area for the TEXI FOX 25 home sewing machine.
The dimensions of the table are 36 cm x 26 cm. The table has a functional ruler at the bottom.
Place the table enlarging table on the free arm of the sewing machine.
Extention table allows for more convenient sewing of large elements, it makes it easier to guide the fabric.