TEXI HP-1620F-T
Flat heat press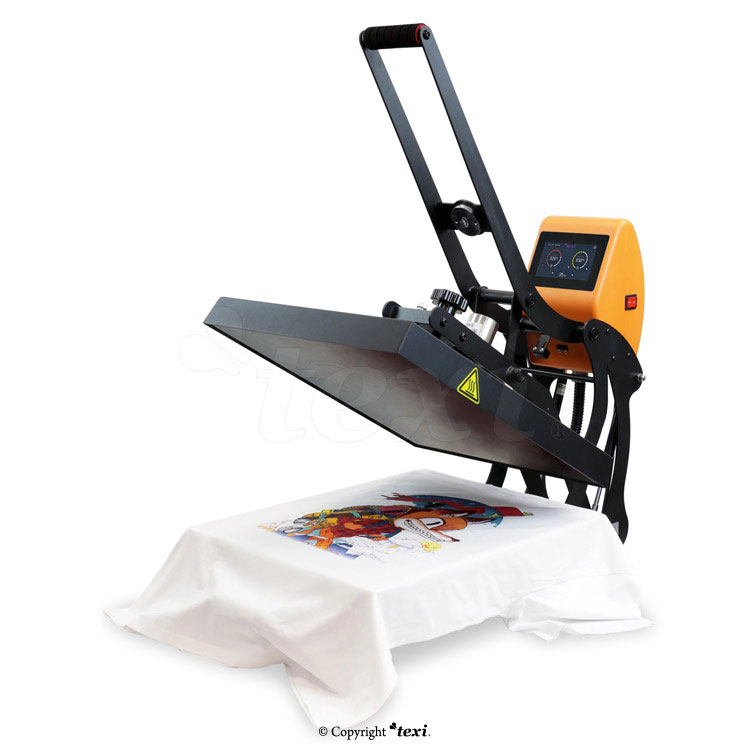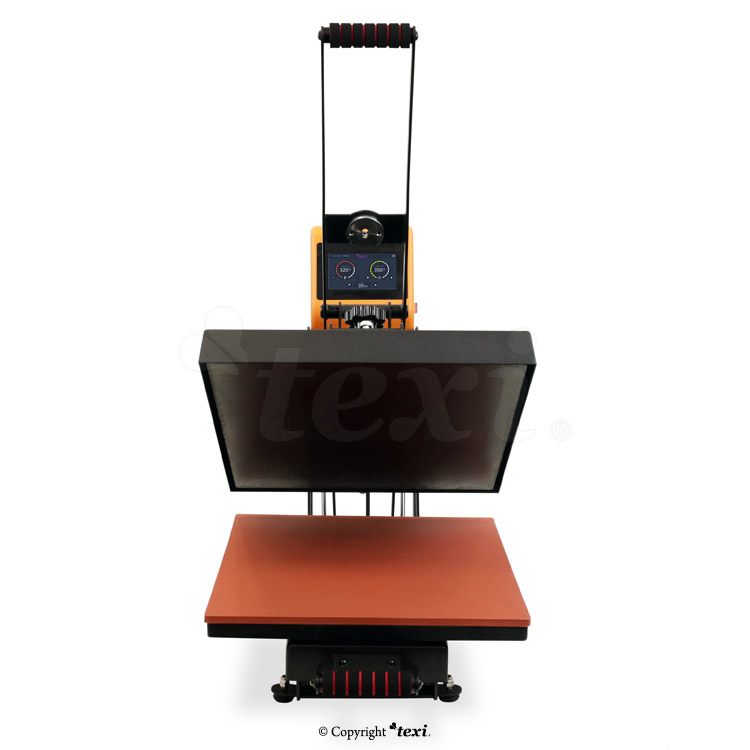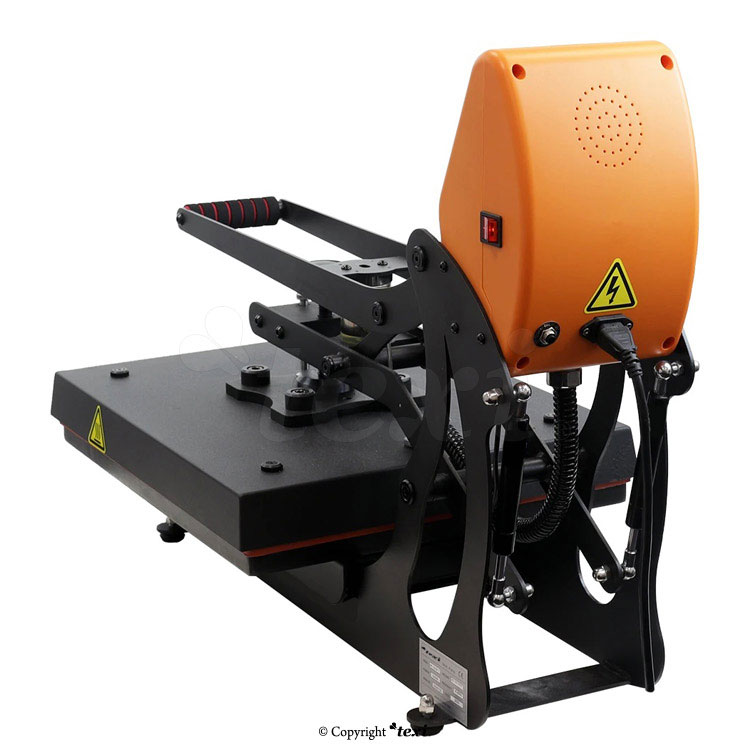 Description:
Heat press for fast and permanent marking of textiles. Heat press for making prints on T-shirts, sweatshirts or bags. Universal flat heat transfer press.


Flat heat press for printing
TEXI HP-1620F-T is a modern press for making permanent color prints
on clothing and advertising materials. The
TEXI heat press
allows you to print all types of thermal transfer foils - flex, flock, metallic, glitter and silicone foils, heat embroidered applications or make decorations using the sublimation method. The
TEXI heat press
has been equipped with an automatic pressure release, which prevents overheating of prints. The lower plate of the press extends, which allows for convenient positioning of printed textiles without the risk of burns on the upper plate.
Modern heat press
The
TEXI TEXI HP-1620F-T
flat heat transfer press
has a strong steel and aluminum construction. A convenient touch panel is used to set the operating parameters. Using the technologically advanced panel, you can set the language, date and time, and switch between Fahrenheit and Celsius. You can also view production statistics on the touch screen. Thanks to the modern non-stick surface of the plate, thermal transfer materials do not stick or burn.
Basic parameters of
TEXI HP-1620F-T transfer press
:
Heating plate dimensions: 16 "x 20" / 40x64x50.8 cm
Maximum temperature: 225 ° C
Temperature accuracy: +/- 0.5%
Unit weight: 70.31 kg
Power supply: 220 V
Power consumption: 1.8k W