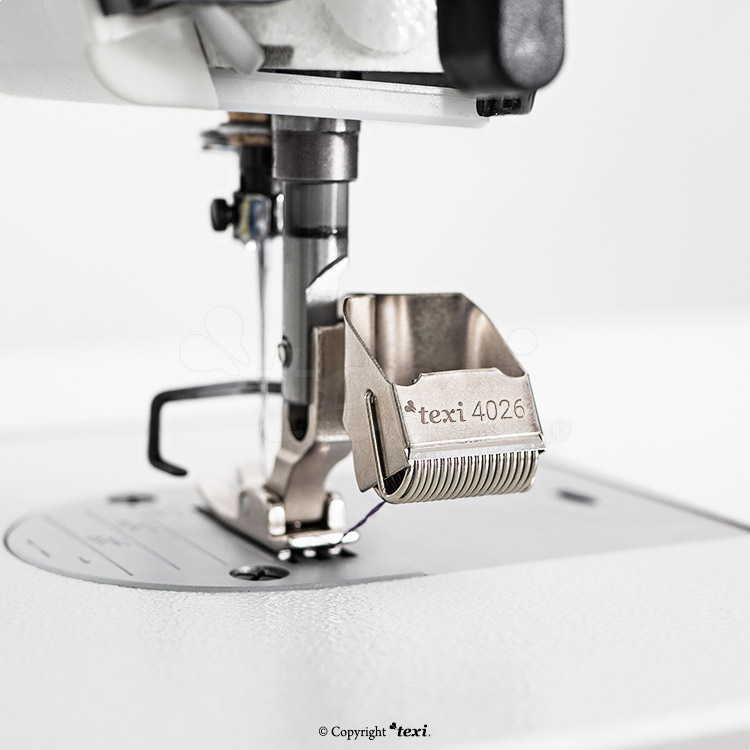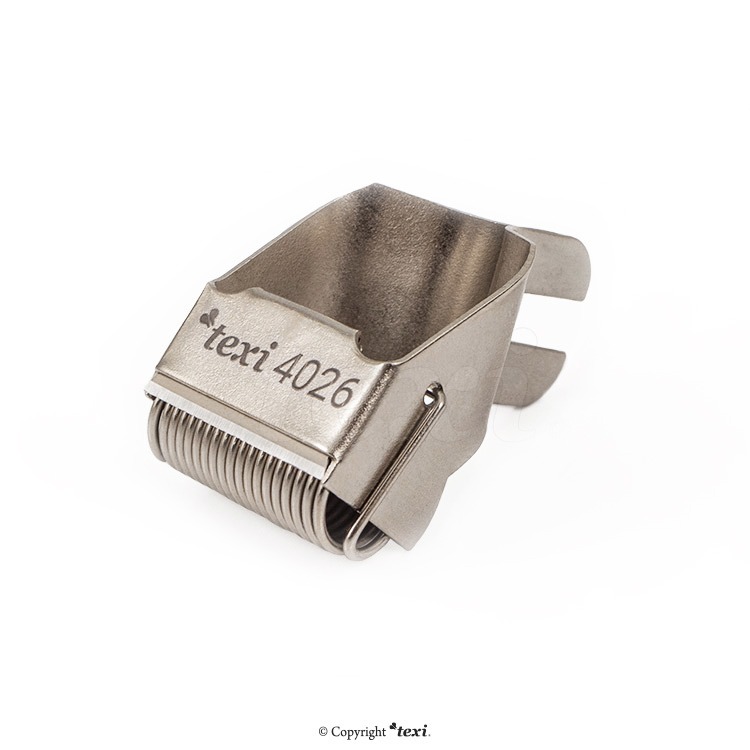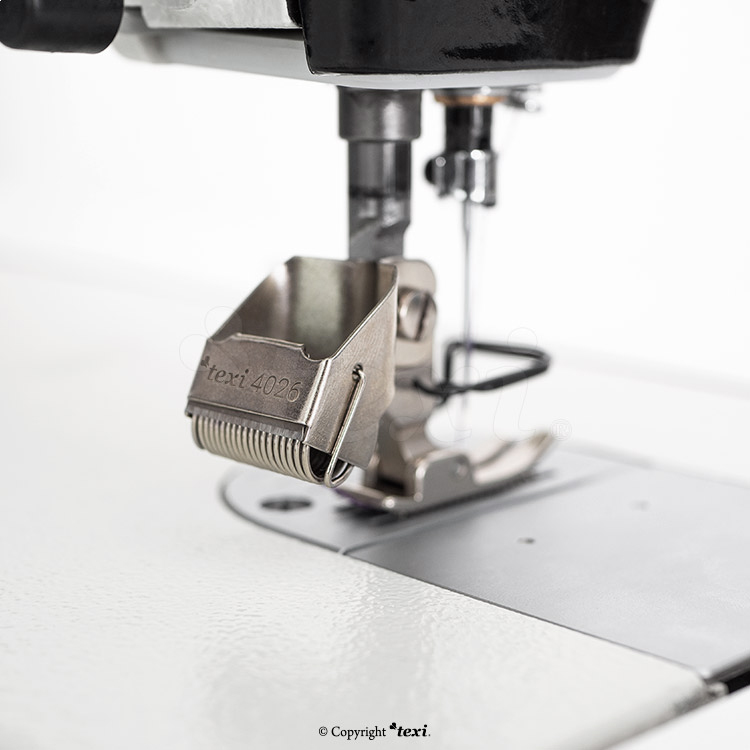 Description:
Manual thread cutter for industrial sewing machines - TEXI 4026


Thread cutter TEXI 4026
The device consists of
a spring
that tightens and holds the thread and a
sharp knife
that allows
cutting the thread with one move
. Besides, the cutter holds the already cut thread, thanks to which we obtain a nice and straight initial stitch.
TEXI 4026 manual thread cutter
is easily mounted on the bar of the presser foot - together with the foot. Fits all lockstitch machines where the foot is mounted with one screw.
A quick and smart way to upgrade your sewing machine.