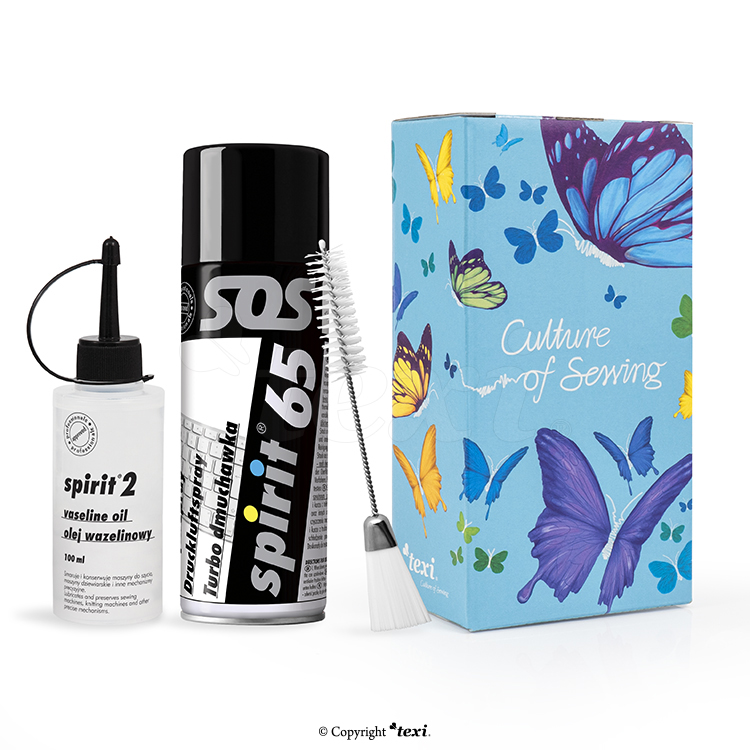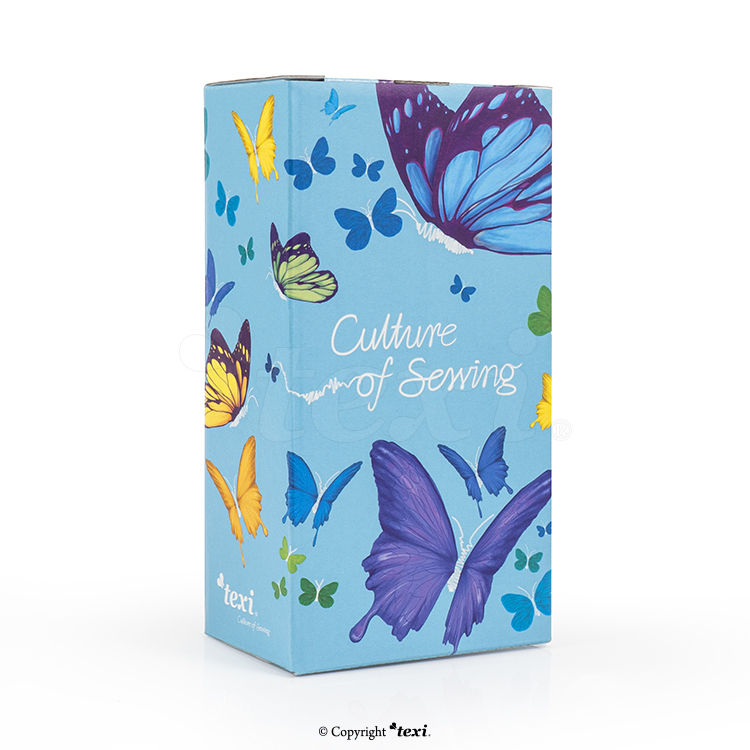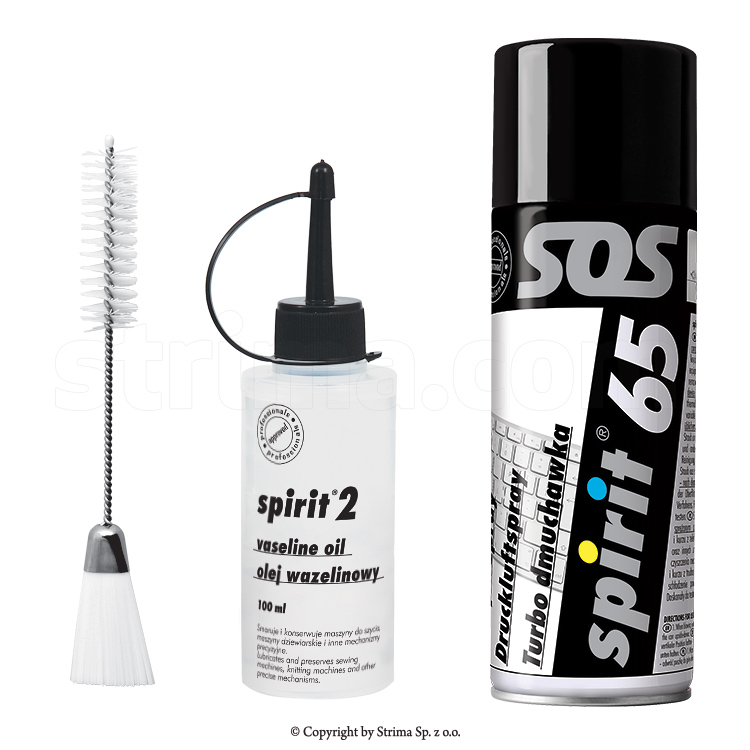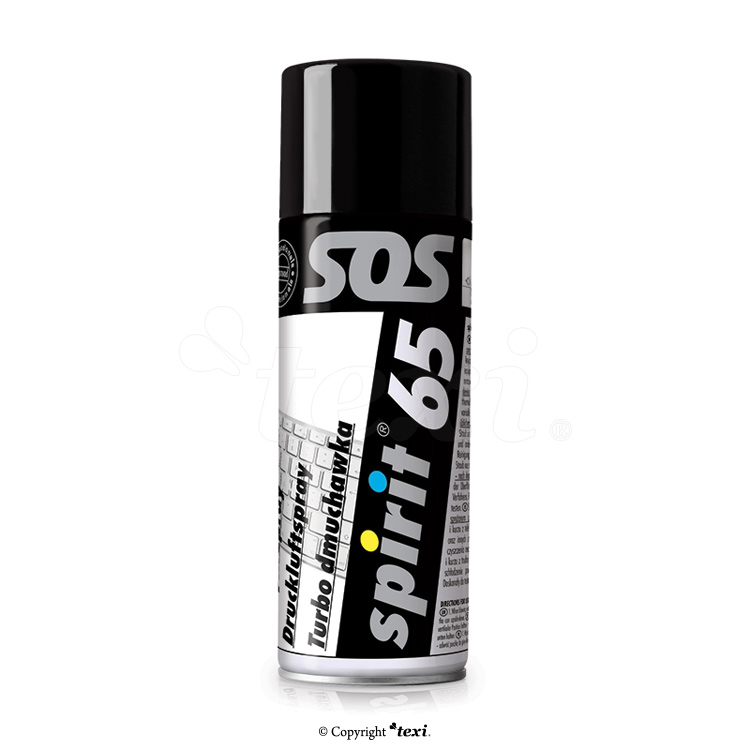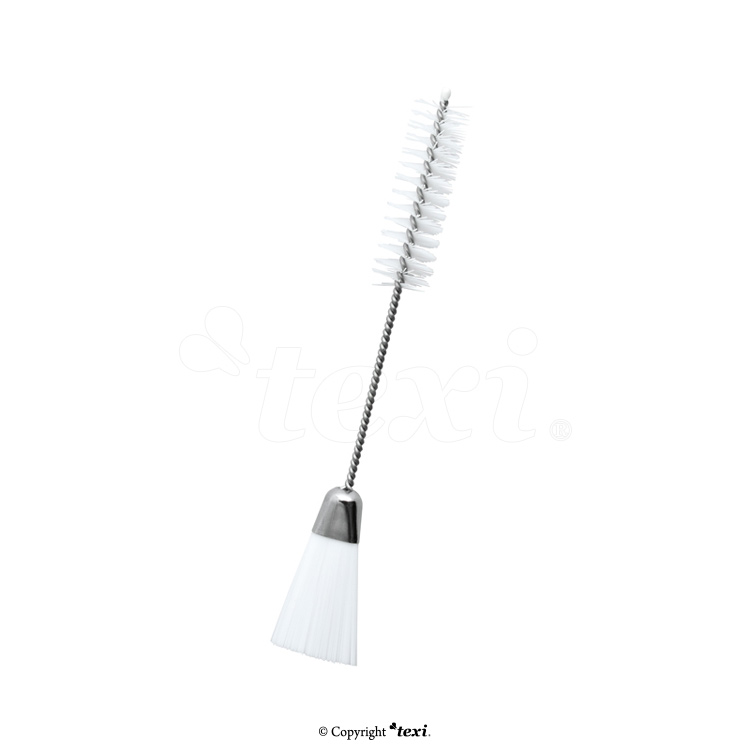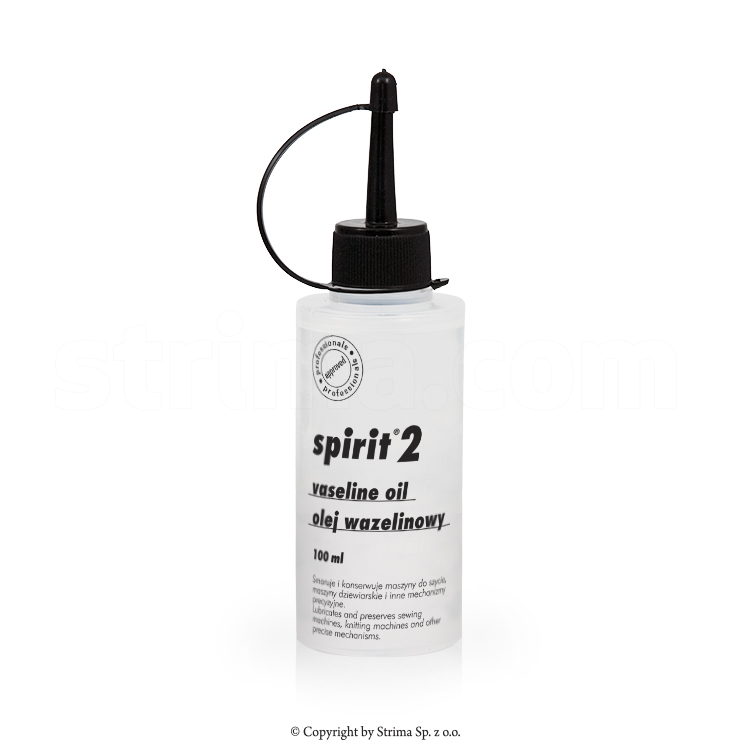 Description:
A cleaning kit for each sewing machine, for use after each use of the machine. Systematic use guarantees good machine operation and extends the life of the machine.

Buying in a set you save
The set includes:
AP12
- Cleaning brush for machines - made of high quality plastic. Perfectly reaches the nooks of the machine, which allows you to remove the residual dirt.
Spirit 2
- Vaseline oil with a capacity of 100 ml with the oiler function.
SPIRIT 2 is a non-toxic, non-staining, odorless and colorless, neutral in contact with plastics, petrolatum oil:
- ideal for spot lubrication and maintenance of household and industrial sewing machines (lockstitch machines, overlocks, interlocks, etc.), knitting needles and cams
- ideal for lubrication of locks, hinges, padlocks, sports equipment, measuring tools and other precision mechanisms
- a convenient, transparent oiler enables you to reach hard-to-reach places
Spirit 65
- compressed air in spray, necessarily blows dust and contamination from machinery and equipment. Great for cleaning phones, keyboards, computers, cameras and other electrical and electronic devices. Perfect for cleaning precision mechanisms. It allows you to remove dirt and dust from hard to reach places
In addition, Spirit 65 has a dual use, after reversing the can has the function of a freezer and allows:
- local cooling of the surface
- finding faults by thermal method
- testing of devices operating in variable temperatures