PA-1500FS-IQ
Filtering system for laser devices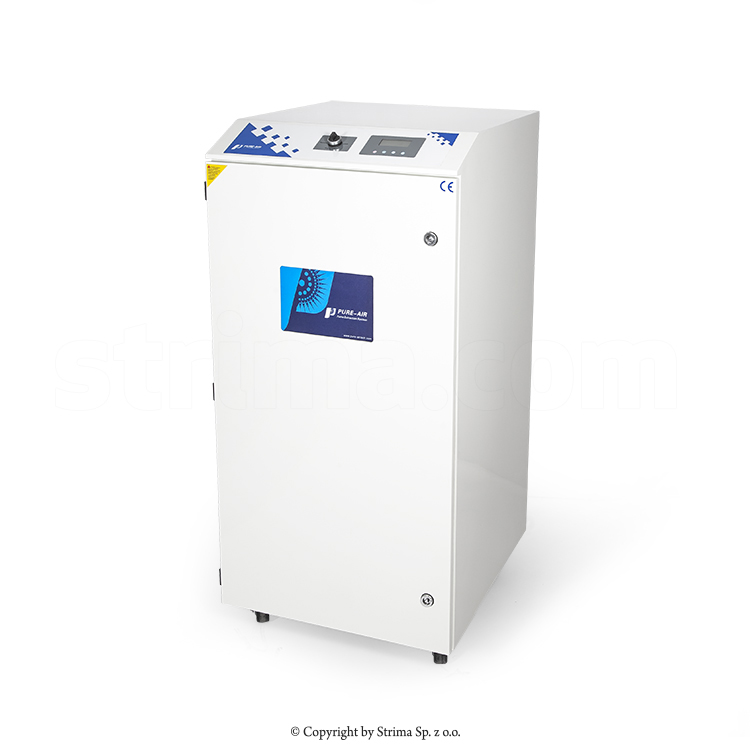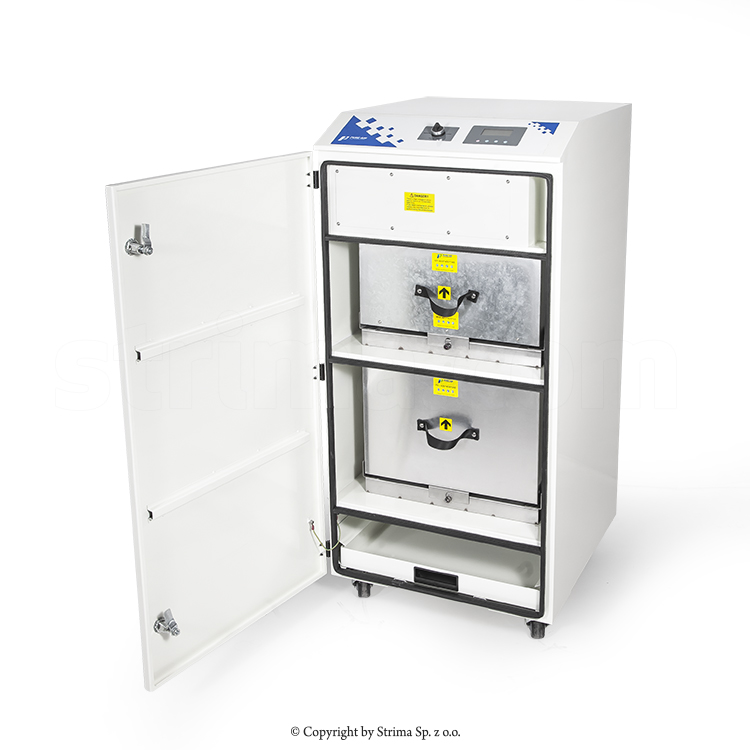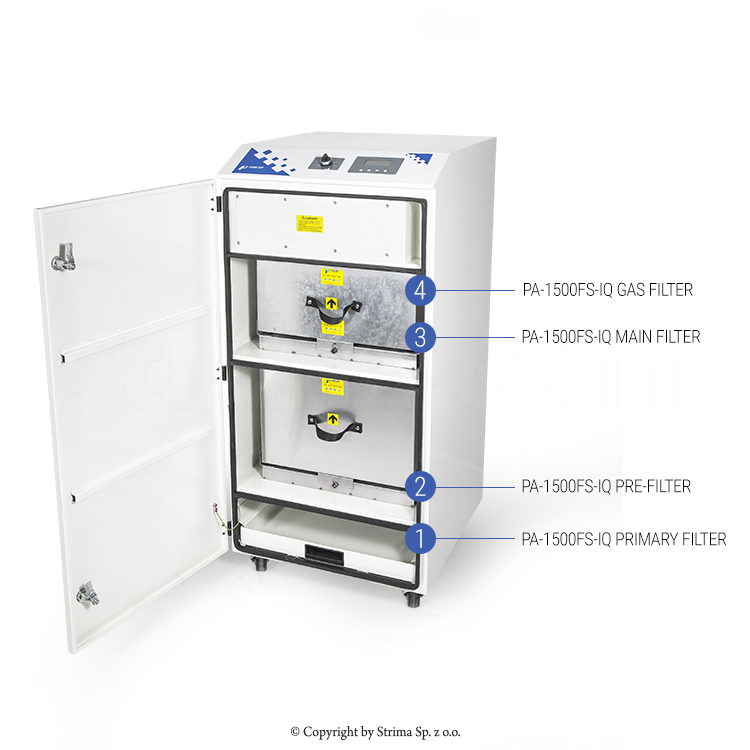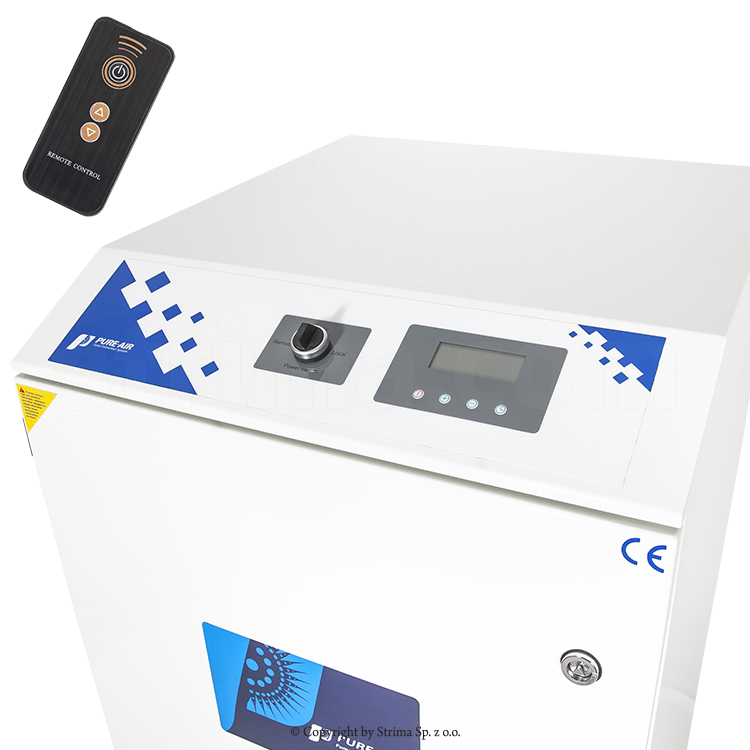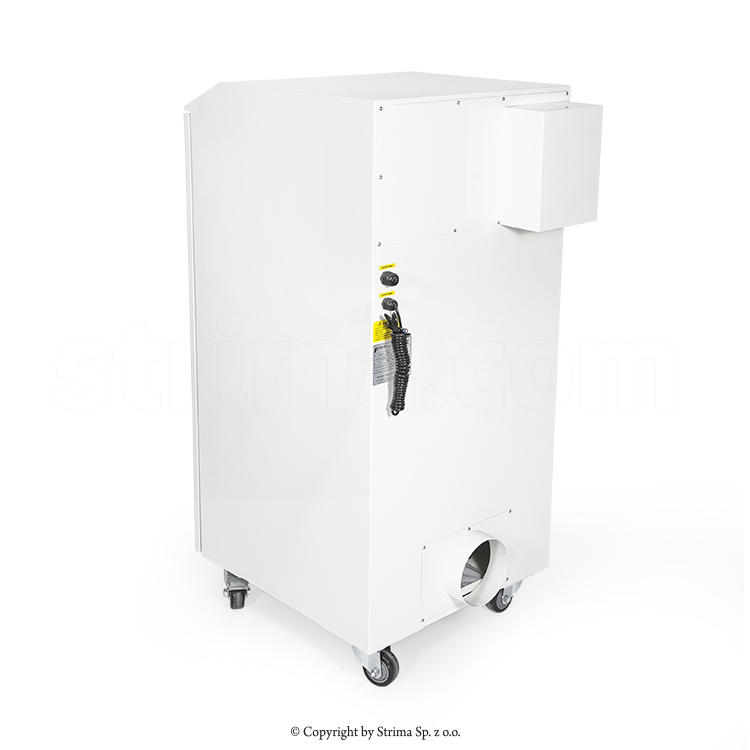 Description:
Filtering system for laser devices with a working surface of 1600x1000mm. Used for air filtration in laser cutting and engraving, laser marking, laser welding, soldering and printing.
The system capacity is 1500m3 / h

Specification:
power: 1.2 kW
Power supply: 110 / 220V
Pressure - 3500Pa / 0.04Bar
4 separate layers of filters
99.7% filtration
Equipped with a remote control
LCD panel displaying pressure and air flow and a warning system about the required filter replacement.
A key to close the cabin

PA-1500FS has 4 layers of filters to ensure the best performance.
PA-1500FS-IQ PRIMARY FILTER - basic filter removes large and heavy particles / smoke / dust (> = 5 Micron)
- PA-1500FS-IQ PRE-FILTER - medium efficiency bag filter for removing large particles / smoke / dust (> = 1micron)
- PA-1500FS-IQ MAIN FILTER - HEPA filter class h13 for removing small particles (> = 0.01micron) and smoke
- PA-1500FS-IQ GAS FILTER - activated carbon filter for adsorption of strong odors and toxic gases.