TEXI 0022
Ruffler for household machine
Accessories › For household machines › Feet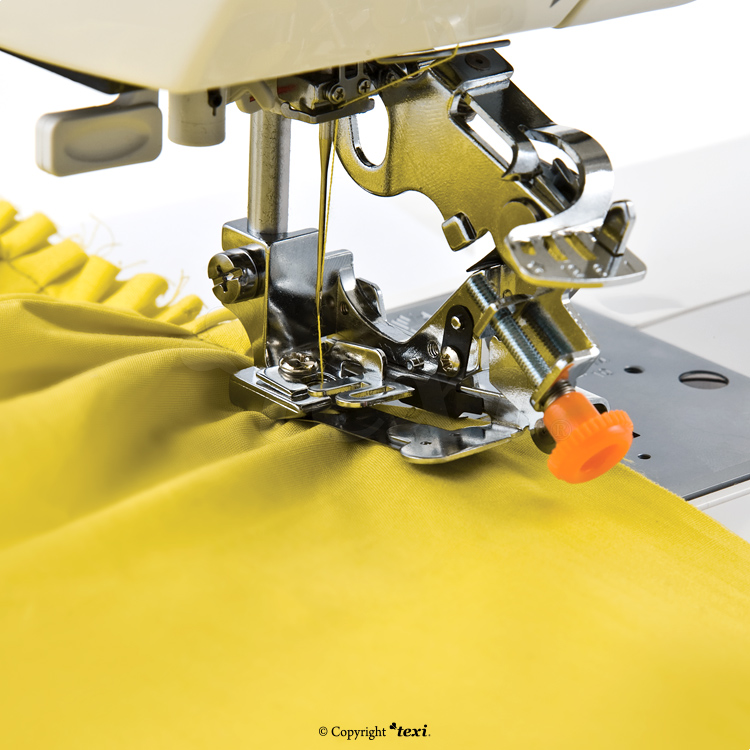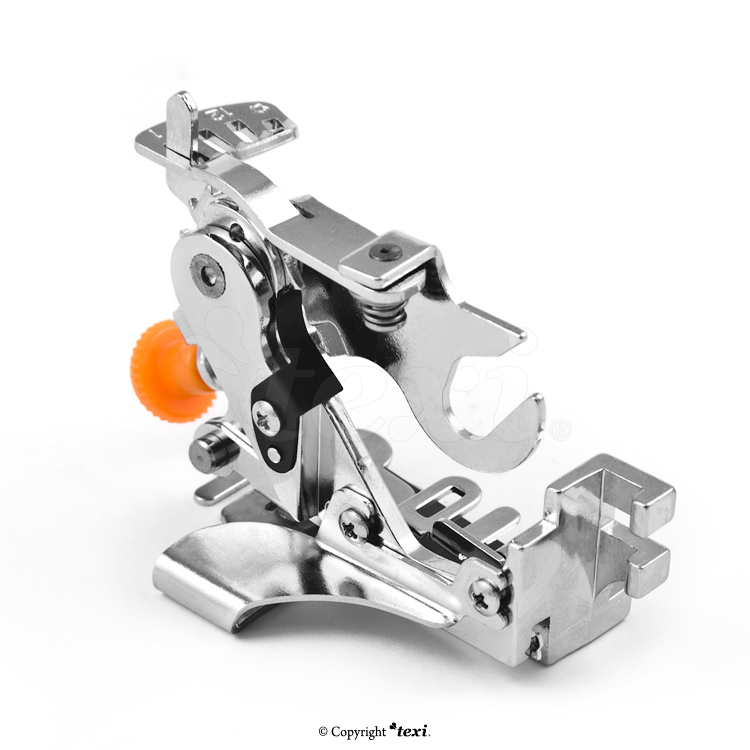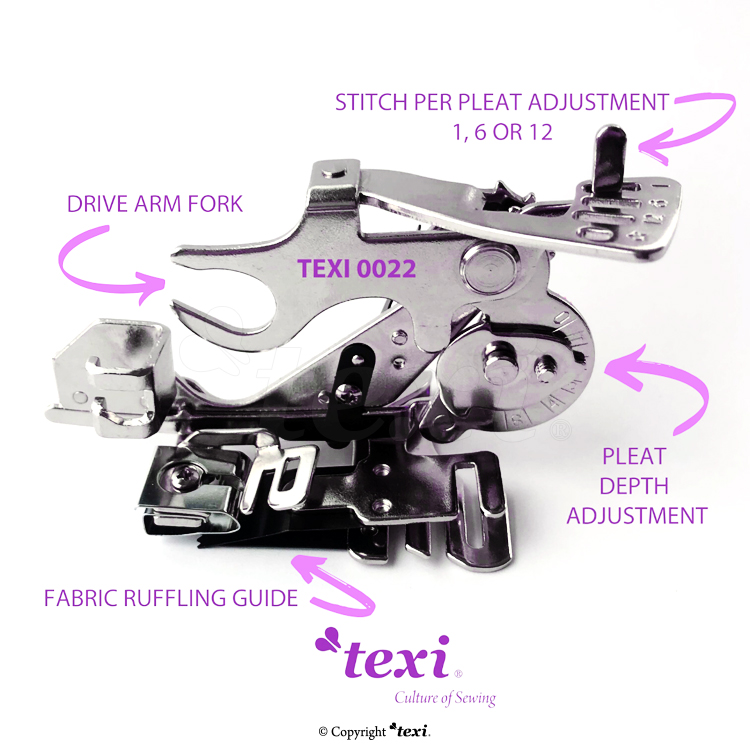 Description:
TEXI 0022
Ruffler foot for household sewing machine.


Specially constructed foot for pleats and shirring with adjustable incidence and depth (width) of pleats. Perfect for the fashionable decorating of dresses and blouses, and finishing of elegant curtains, bedspreads, etc.
Adjustable incidence of pleats: at one, six or twelve strokes of needle bar and the possibility of normal topstitching without removing the foot.
Suitable for most of household sewing machines (Janome, Texi, Bernina, Brother, Łucznik, Elna, Toyota, Husqvarna, etc.) with a rotary hook as well as with shuttle hook.