TEXI ART AUTO 2 PREMIUM EX
Automatic lockstitch machine with decorative stitch for light and medium materials, with built-in stepper motor and control - complete sewing machine
Industrial sewing › Lockstitch machines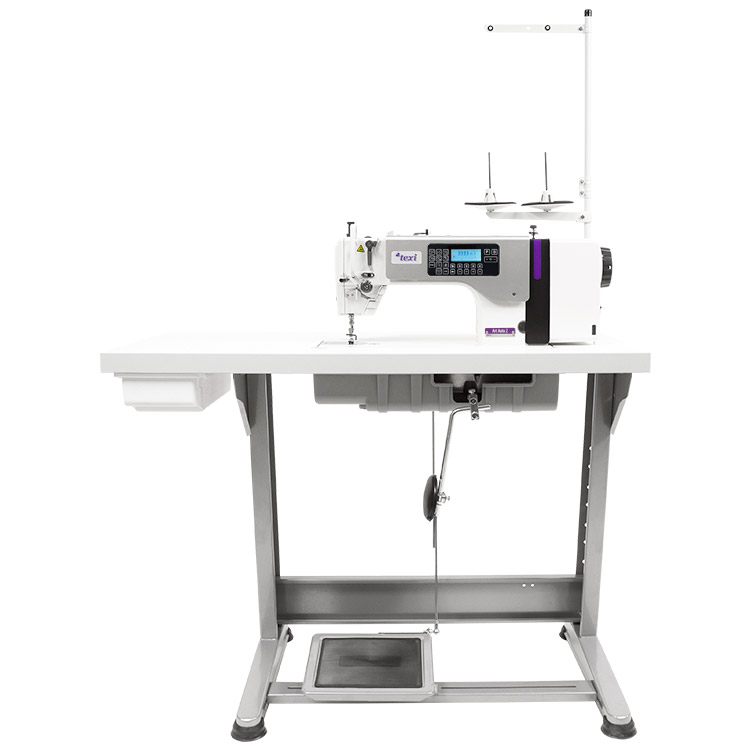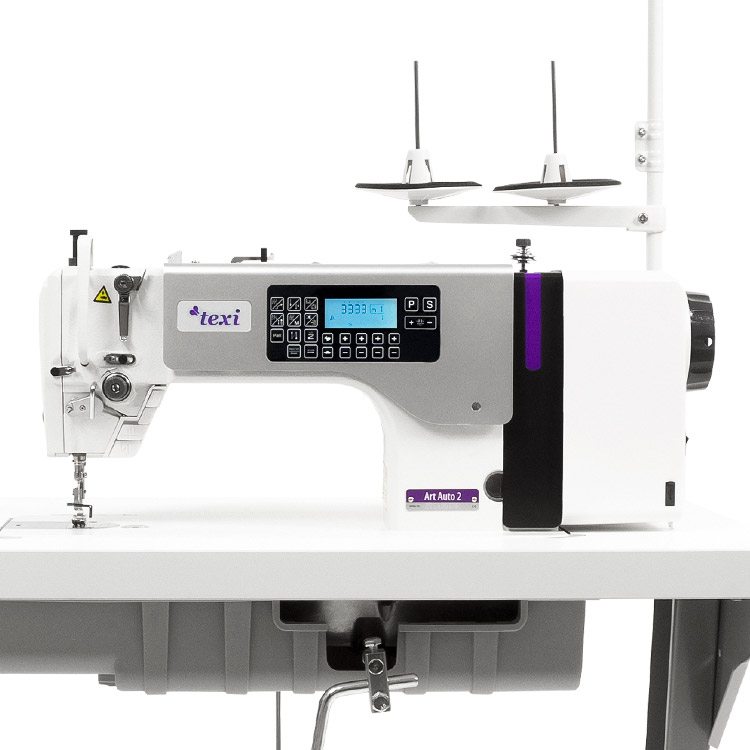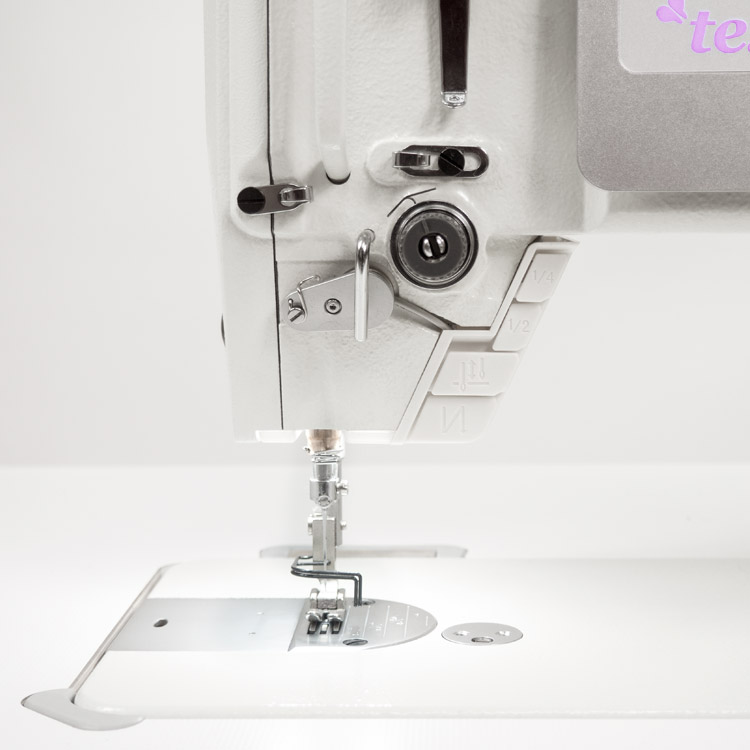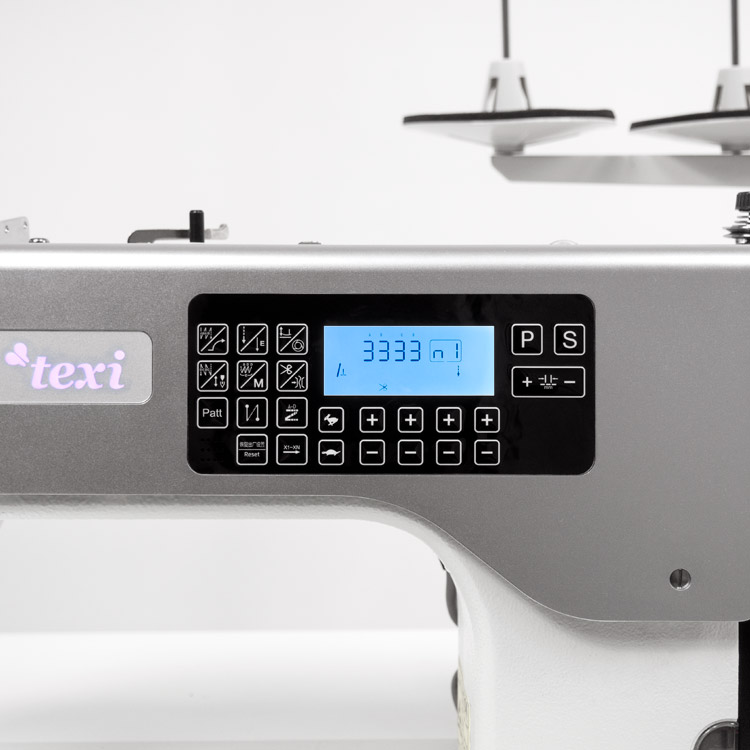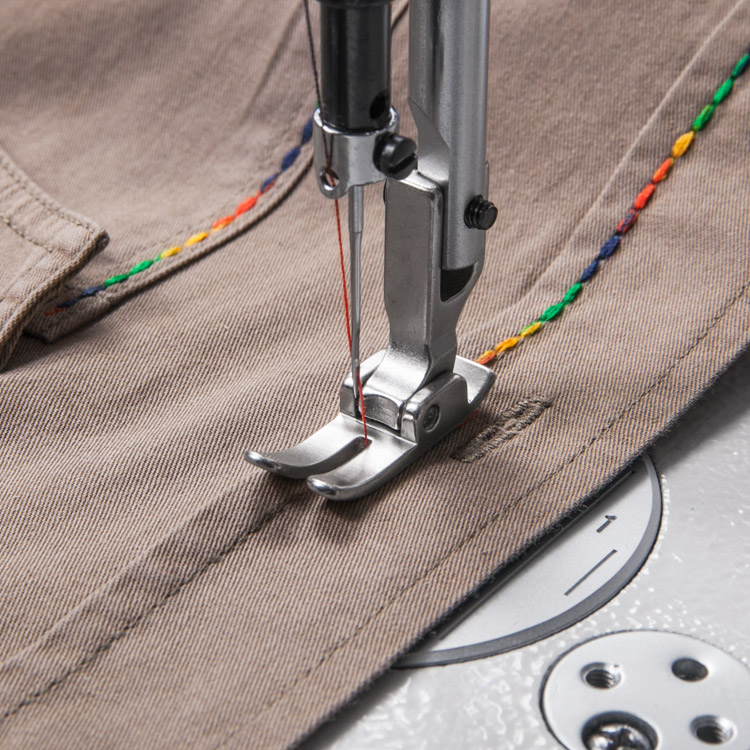 Description:
TEXI ART AUTO 2 PREMIUM EX is an automatic 1-needle lockstitch machine for sewing light and medium materials, with a great decorative stitch function.

Find out more. Read the article about TEXI ART AUTO 2.


Equipped with a bottom transport, controlled by a stepper motor, which allows the use of programmable, decorative patterns selected on a large control panel built into the machine head.
The innovativeness of the technology used consists in the possibility of freely creating patterns consisting of a backstitch stitch sewn in a straight line in an automatic front-back sequence. These stitches can be modified and stored in memory up to 9 at a time for quick selection of the desired pattern.
The machine is equipped with the following automated functions:
• automatic needle positioning
• programming of decorative stitches
• automatic thread trimming, stepper motor control
• automatic foot lifting
• programming of the size of the initial and final bartack
• the possibility to program sewing sections with the function of defining the stitch length of individual sections
• initial stitch controller
Additional features:
• modern, closed lubrication system equipped with an oil level sensor
• large panel and built-in USB socket that can be used to charge and power external devices (e.g. smartphone, tablet)
• integrated 3-stage and energy-saving LED lighting
TEXI ART AUTO 2 PREMIUM EX
is equipped with an energy-saving and precise stepper motor, control box, control panel and a switch built into the head of the machine (mechatronic machine). Thanks to the integration of all elements, the machine works quietly without adverse vibrations. The AC Servo motor uses up to 70% less energy than a conventional electronic motor or clutch motor.
• Bottom feed, maximum sewing speed with straight stitch 5000 s.p.m. and 3000 s.p.m. of decorative stitch.
• The maximum stitch length is 5 mm.
• A modern system of heat dissipation from the engine and control module.
TABLE TOP TSM PREMIUM
- the highest quality table top made of moisture resistant birch plywood (30 layer) which perfectly damps vibrations. PREMIUM table top surface is coated with a special laminate with a structure suitable for the textile industry. Maximum resistant to impact, abrasion and splinters. Sides protected by ABS slats. TEXI PREMIUM table tops do not contains harmful ingredients.
TEXI VARIO 8
- set of accessories enhancing quality and facilitating work.
S105
- thread cutter, length 10,5 cm.
2 YEARS WARRANTY PREMIUM EX
- Texi industrial lockstitch machines have 2-years, full warranty.
Enjoy the silence, save energy.
For TEXI ART AUTO 2 PREMIUM EX lockstitch machine, SCHMETZ needles system 135x5 or 135x5 SERV7, with appropriate tips, selected for the type of sewn material.
Technical specification:
| | |
| --- | --- |
| Type of sewing material | light, medium |
| Type of feed | bottom |
| Automatic thread trimming | yes |
| Automatic needle positioning | yes |
| Automatic foot lifter | yes |
| Automatic bartacking | yes |
| Wiper | no |
| Stitch compensation button | yes |
| Touch screen | No |
| LED lighting of working field | yes |
| Presser foot lift height | 13 mm |
| Max. stitch length | 5.0 mm |
| Max. sewing speed | 5000 s.p.m. |
| Needle system | 135X5 |
| Power supply | 230 V |
| Table top | Standard 105 x 50 cm |
| Warranty period | 24 months |