TEXI TRE 04 N PREMIUM EX
1-needle, 3-threads mechatronic overlock machine with needles positioning - complete sewing machine with 2 years warranty
Industrial sewing › Overlock machines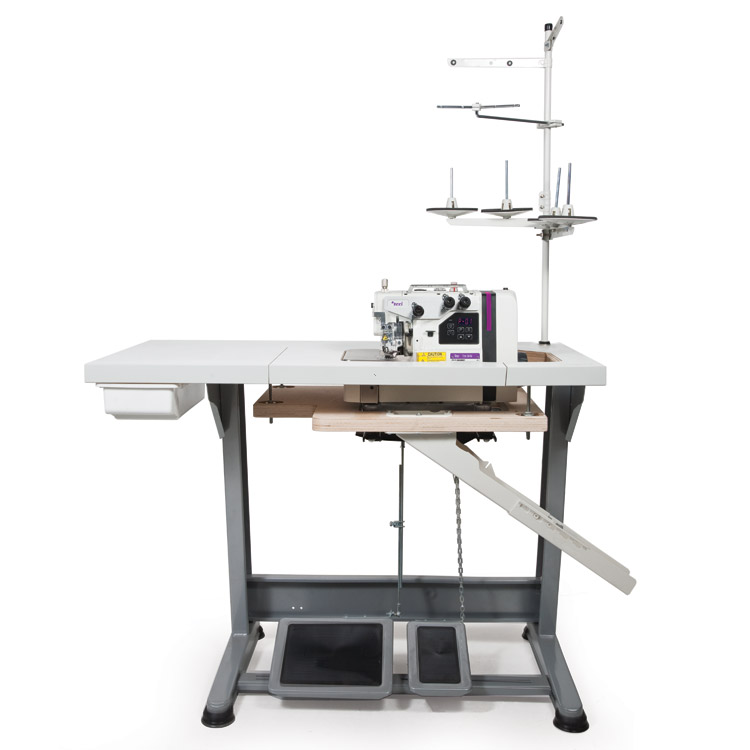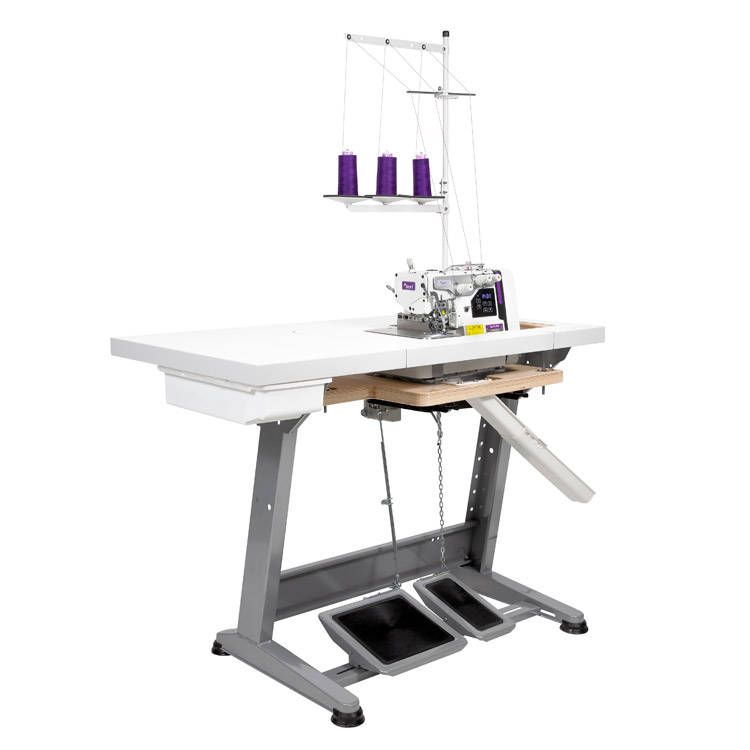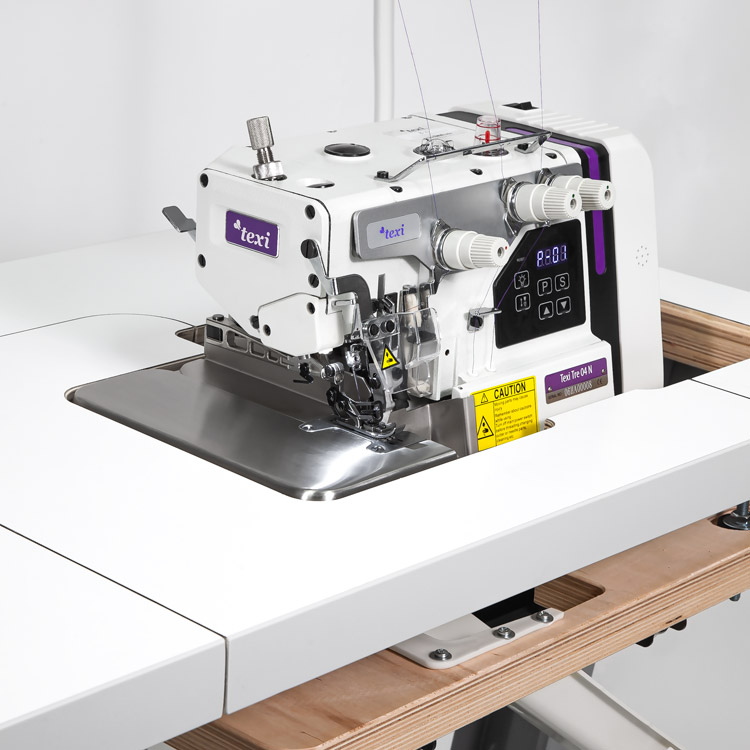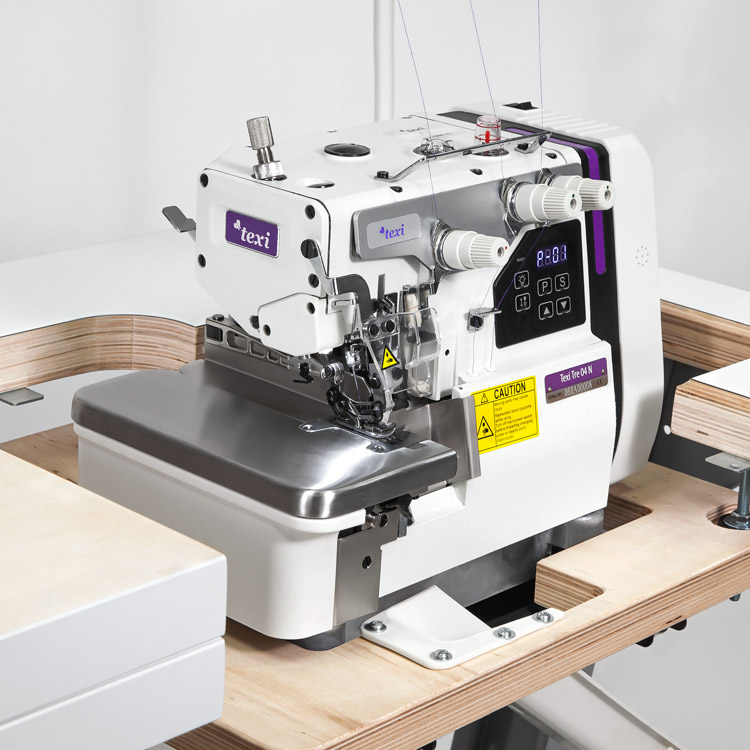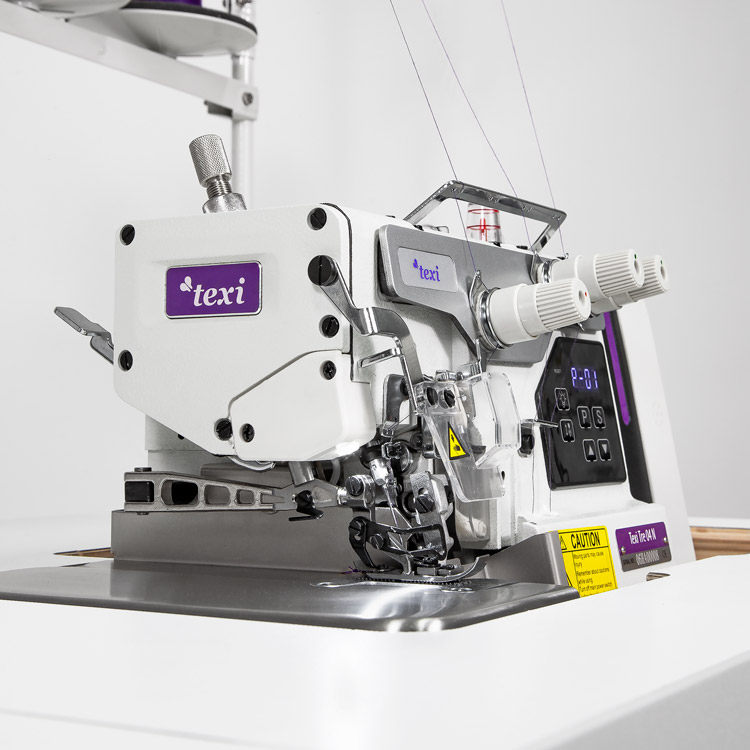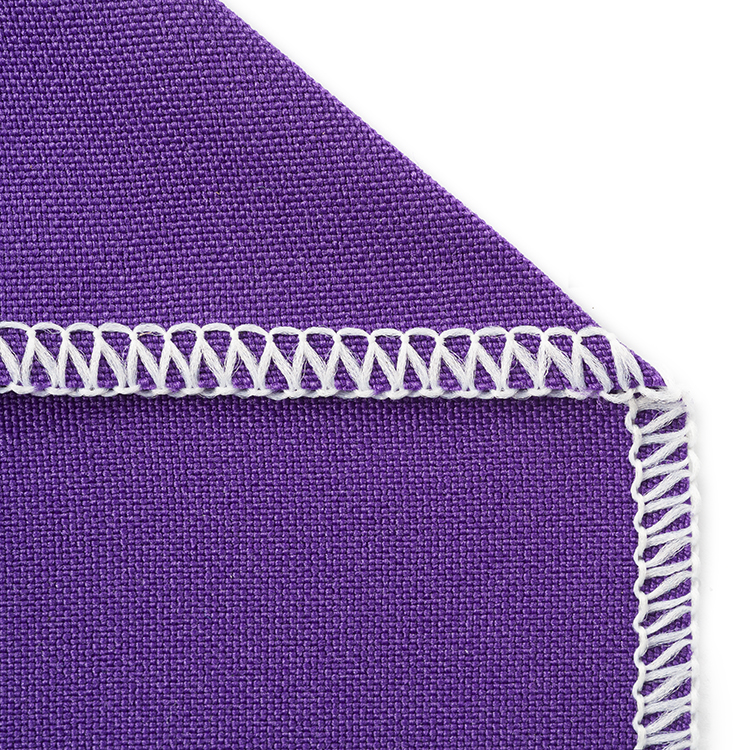 Description:
TEXI TRE 04 N PREMIUM EX is a 1-needle / 3-threads mechatronic overlock machine with needles positioning for light and medium fabrics. Ideal for sewing atelier and alteration shop. Perfect for industry, fast and user friendly.

NEW DESIGN
DIRECT DRIVE
ENERGY SAVING AC SERVO MOTOR
MORE SILENCE
MORE EFFICIENCY

Technical specification:
- for sewing light and medium fabrics,
- maximum sewing speed 7 000 s.p.m.,
- differential feed,
- direct drive type needle bar,
- seam width 4 mm,
- stitch length up to 4 mm,
- voltage 220-240V,
- energy-saving, DIRECT DRIVE AC SERVO MOTOR,
- 70% energy-saving,
- quiet work, minimized vibrations,
- energy-saving LED lamp for lighting of working field,
- central lubrication system,
- needles system B-27.

TEXI PREMIUM EX package for TEXI TRE 04 N includes:

2 YEARS WARRANTY PREMIUM EX - Texi industrial overlock machines have 2-years, full warranty.

STAND TEXI PREMIUM SILVER - steel, stable and durable universal stand with height adjustment. Powder painted in silver colour RAL 9006, which fits to line of Ergolinia chairs. Set with two pedals: wide and narrow.

TABLE TOP TQC T TEXI PREMIUM - the highest quality table top made of moisture resistant birch plywood (30 layers) which perfectly damps vibrations. PREMIUM top plate surface is coated with a special laminate resistant to impact, abrasion and splinters. Sides protected by ABS slats. Deflected table top's front facilitate access to the machine head.
TEXI standard is "submerged" safety stitch machine, assembled on under-table plate made of high-class, 22 layers plywood, 28 mm thick which ensures machine stability (unique and the best solution). On request possible assembly on table top.
TEXI PREMIUM table tops do not contain harmful ingredients.

S105 - thread cutter with a colored handle, length 10,9 cm.

Enjoy the silence, save energy.

Technical specification:
| | |
| --- | --- |
| Type of sewing material | light, medium |
| Number of threads | 3 |
| Overlock machine for application | universal |
| Overedging width | 4 mm |
| LED lighting of working field | yes |
| Presser foot lift height | 6 mm |
| Max. sewing speed | 7000 s.p.m. |
| Built-in AC Servo motor | yes |
| Needle system | B-27 |
| Power supply | 230 V |
| Warranty period | 24 months |