TEXI XYZ 2518
Automatic one-layer cutter, cutting width 180 cm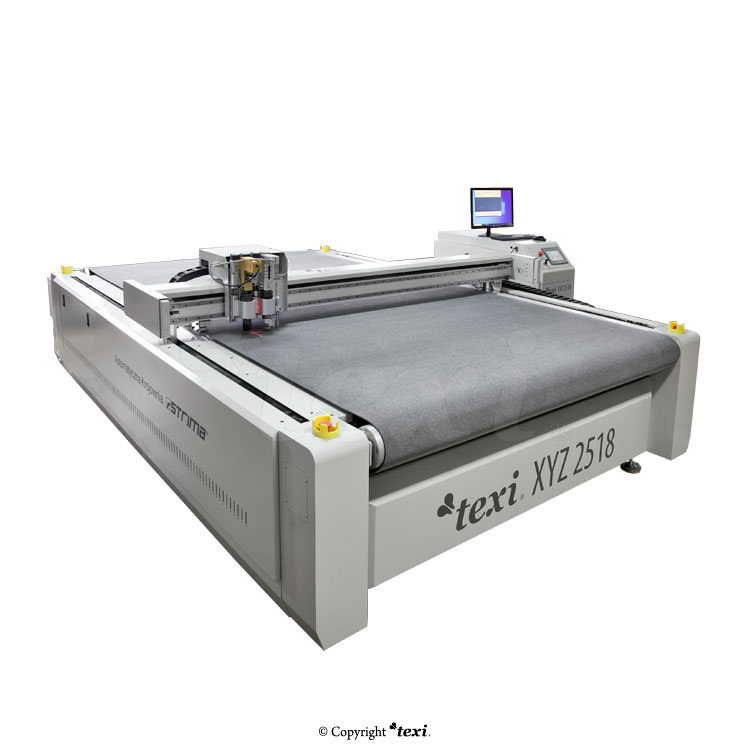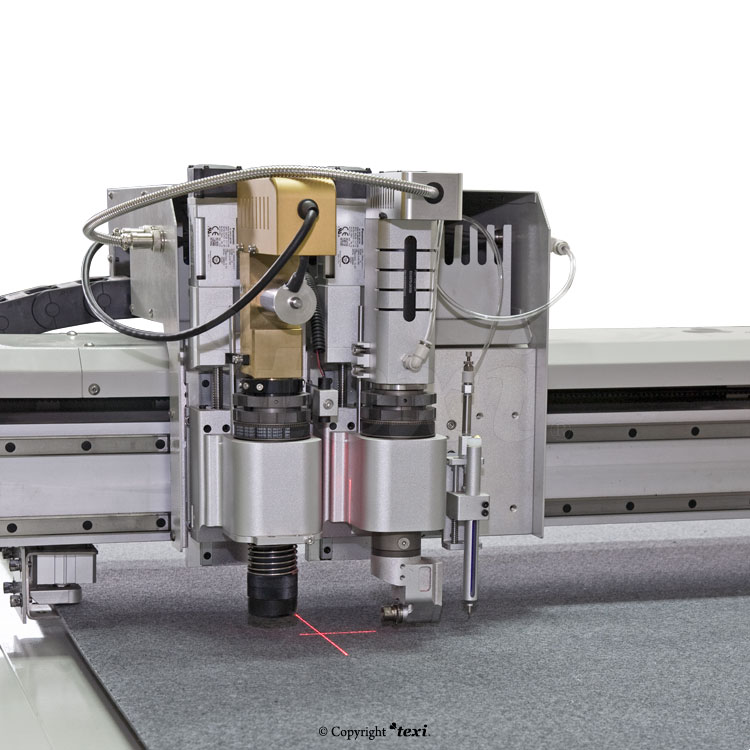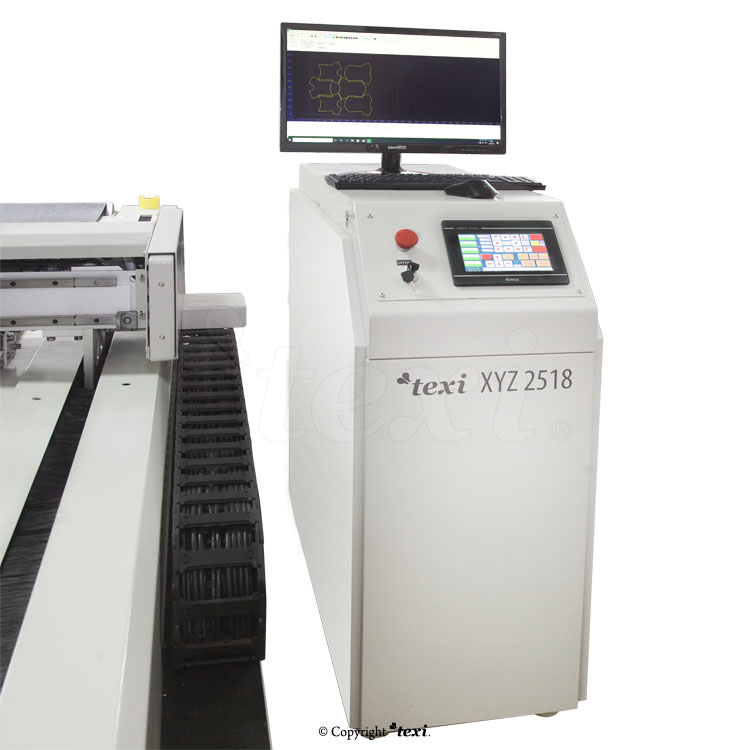 Description:
Texi XYZ 2518 is a single-layer cutter designed for cutting fabrics, synthetic materials, technical fabrics, leather, artificial leather, paper and other materials.


Modern single-layer cutter
The Texi XYZ 2518 cutter is characterized by
high efficiency and speed
thanks to the use of high efficiency and durability of servo motors.
Built-in table transport
allows
continuous work and significantly speeds up the production process
.
Thanks to the possibility of
disassembly into parts
the Texi XYZ 2518 cutter is
easy to transport and assemble at the customer's
.
The device offers comprehensive solutions in the furniture, clothing, automotive, leather, composite, printing and advertising industries as well as technical textiles.
Texi XYZ 2517 single-layer cutter
It was designed to maximize the efficiency of the cutting room, at the same time guaranteeing
savings in fabric consumption and precise cutting
.
Standard equipment
:
Two cutting heads
. Up to three heads for various applications can be installed. Additional head and tools can be purchased separately.
Table with built-in transport
Rotary PRT tool
EOT oscillating tool
Universal tool for UCT cutting (Drag knife)
The pen
AC servo motor
Computer
Operator station with a built-in touch panel
Parameters
:
- dimensions of the device 320 x 240 cm
- working area of 250 x 180 cm
- maximum cutting speed 1500 mm /s
- cutting accuracy up to 0.1 mm
- maximum cutting thickness up to 50 mm
- AC Servo motors
- 7.5 kW turbine power
- total power of the device 10 kW
- power supply of the device 380V, 3 phases
- software in English,
- file support: PLT / HPGL, DXF,